a new collection of essays
Like the blazing desert Sun, the prose vignettes in Jesse Sensibar's My Disappearing West illuminate a personal narrative of making ends meet in the Sonoran Desert. Sensibar's straightforward language paints vibrant images of love, landscape, and loss across the Southwest interstates. These personal moments escape the ephemeral and sprawl, like sand, across pages to the desert's end. The ease and timelessness of Sensibar's storytelling long to be read again and again.
AVAILABLE

now
from
tolsun books
BLOOD IN THE ASPHALT:
PRAYERS FROM THE HIGHWAY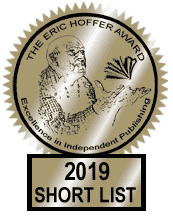 A gritty memoir woven from photographs, poetry, and short stories. Jesse Sensibar, reflecting on his life as a tow truck driver along the vast highways of the American Southwest, records roadside shrines, grieves the numerous former lives one person can live, and succumbs to the pull of a highway that gives and a highway that takes away.
In this disappearing American West, the ghosts and saints of the highway keep watch over the weary travelers compelled to document and remember.
"The specificity of this book — in its concerns, its voice, what it chooses to pay attention to — allows it to take in the entire world, the entirety of love and grief and joy and gratitude and fear." - Waxwing
"We are so often moving at breakneck speed, and this book is that rare thing: a quiet, commanding voice saying stop. Stop, and notice. A powerful, haunting book." - Carolyn Guinzio, author of Ozark Crows
"Sensibar asks readers to brake, to stop somewhere on the highway, somewhere between grief and excitement, and observe; observe the life that has been stolen by the road and the roadside crosses that remain." - The Collagist
Jesse Sensibar's hybrid works of prose and poetry reflect experiences and philosophies from a lifetime spent on the highway. Author of Blood in the Asphalt: Prayers from the Highway, Jesse is based in the American Southwest.